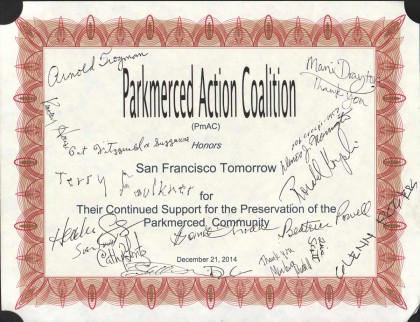 Thanks, folks!  It's great working with you.  We shall prevail!
---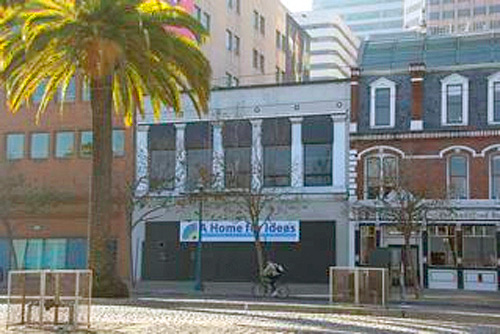 The Commonwealth Club is proposing to renovate 110 the Embarcadero for its headquarters.  It is mystifying why this respected and normally responsible organization is considering the current unsuitable design, especially since they earlier proposed a harmonious design that would have fit well into this historic block.  Instead they now propose to destroy the Embarcadero façade by installing a modern glass wall.  The building would be gutted and the back side would only partially be restored.  The Club is also unwilling to keep even one of the four healthy trees on the Steuart Street side.
---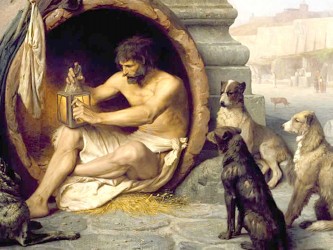 Government and public policy serve everyone—not just the rich and influential.  San Francisco has been enriched by great wealth as well as cultural and economic diversity.  Sparked by a beautiful environment and a strategic geography, San Francisco's eminence evolved through a complex mix of peoples, cultures, ideas, enterprise, finance, free-thought and creativity—which must be nurtured to incubate future innovation.
---
Where the San Francisco Municipal Transportation Agency's billions of dollars have gone: Big salaries, overhead, overtime, bad projects and cost overruns—while Muni service is cut in every neighborhood.  
BIG SFMTA SALARIES
While SFMTA (San Francisco Municipal Transportation Agency) pleads lack of funds, cuts Muni service and raises fares/ fees/ fines, 490 of its employees make over $100,000 per year—eight over $200,000, including its Director at $305,000.   Twenty-five SFMTA managers earn more than the Governor of California. SFMTA overhead alone has doubled in five years, from $55 million to $110 million per year. Vote No on A!
---
$500 million bond measures are rare but Prop A squanders the opportunity.
SFMTA (San Francisco Municipal Transportation Agency) has already wasted billions of dollars while cutting Muni service in every neighborhood.  Now Prop A incurs $1 billion in new debt (principal plus interest) with no legal commitment to Muni projects—cutting more buses in neighborhoods while raising property taxes and rents.  If new bonds are rejected, property taxes and rents would decrease for everyone—not just for rich companies and the wealthy.
---
Proposition A is a $500 million General Obligation transportation bond issue which, including interest payments, would exceed one billion dollars in total cost to the populace. Voters should reject this huge bond measure. Here's why:
Prop. A would raise property taxes and rents to significantly higher levels; the measure provides no effective oversight with no indication of who would be making the key decisions or who would be assuring effective oversight. In other words there is neither defined management nor defined oversight. (more…)
---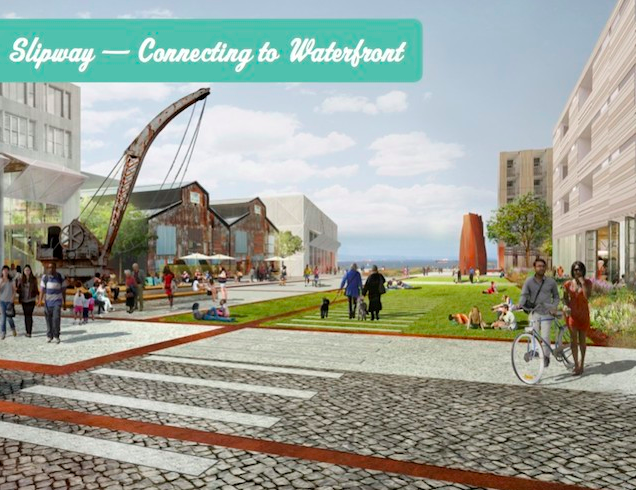 Pier 70 is an architectural and historical treasure on the southeastern waterfront for which the Port has just finalized the Union Iron Works Historic District.  Currently, the 20th Street historical buildings are being renovated, including the grand Union Iron Works Building (see photos on website).  Part of the new Crane Cove Park, including the big ship slipway and cranes, is funded and will be built.  SFT Board member Howard Wong and SFT President Jennifer Clary have served on the Port's Central Waterfront Advisory Group for several years and report that there's been good neighborhood involvement for Pier 70.  After receiving public input, the developer, Forest City has actually factored in many of the suggestions. There will still be a future CEQA process so, as a result, the project will continue to evolve. 
---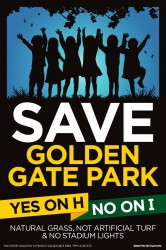 There are all kinds of ballot strategies meant to confuse the voter.  SFT members are not the gullible kind but they must be careful to vote No on I (and tell their friends) that Prop I is not just about happy children playing in the parks, but a cunningly crafted way of erasing the public vote on another measure (Prop H). Not democratic, you say, but it is legal to propose a measure on the same topic and say whichever gets the most votes invalidates the other. Innocent votes on I to "help the kids" and LET THEM PLAY would ruin the victory on H. SFT members are sophisticated and have run into this type of "poison pill" before, but here it is again. Even if it wins, Prop H would be invalidated by a higher vote count on Prop I. Prop I may look like a bond measure; but it doesn't ask for funding; it is on the ballot solely to deliver a "poison pill" to Prop H and invalidate H even if it wins.
---